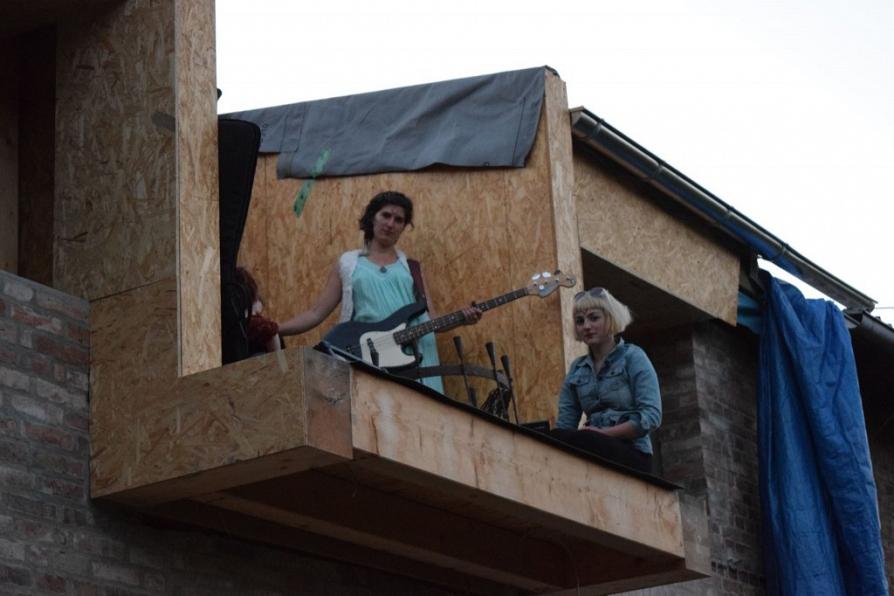 Vagittarius Rising is an experimental feminist Fake Band duo that performed & toured 2015-2018.
Straddling the pathetic and the sexy, the classy and the trashy, The Vag Sisters put out, but don't take any sh*t. Utilizing the band and concert as experimental forms, Vagittarius Rising is open to f*ck ups and is all too real.
Israeli-American Shelley Etkin and Lithuanian Agne Auzelyte come together as the Vag Sisters in 2015. Their birthplace and artistic home is Ponderosa in Stolzenhagen, Germany. Rising from the cunt-tree side they have been playing regularly in Berlin as well as in Lithuania, Finland, and the USA.
The Vag Sisters continue manifesting as contemporary cowgirls, whether hovering on unfinished upper deck with a rusty chandelier and electric bass or breaking glasses in nightclubs turned theatre spaces. With a serious collection of sad-girl covers, inner organ somatic moshpits, some punk tunes, and an original abstract electro German extravaganza Songschen, Vag will rock your world.
Vagittarius Rising has reincarnated as a fake band, a nation, a miracle, and a school for witches. During this time, the Vag Sisters have rocked stages, basements, and punk bars, published The Declaration of the Nation of Vag in feminist journal HYSTERIA, presented their final live performance piece Karma vs Kapital at nGbK in Berlin (finissage of COVEN curated exhibition LUCKY), and achieved sainthood.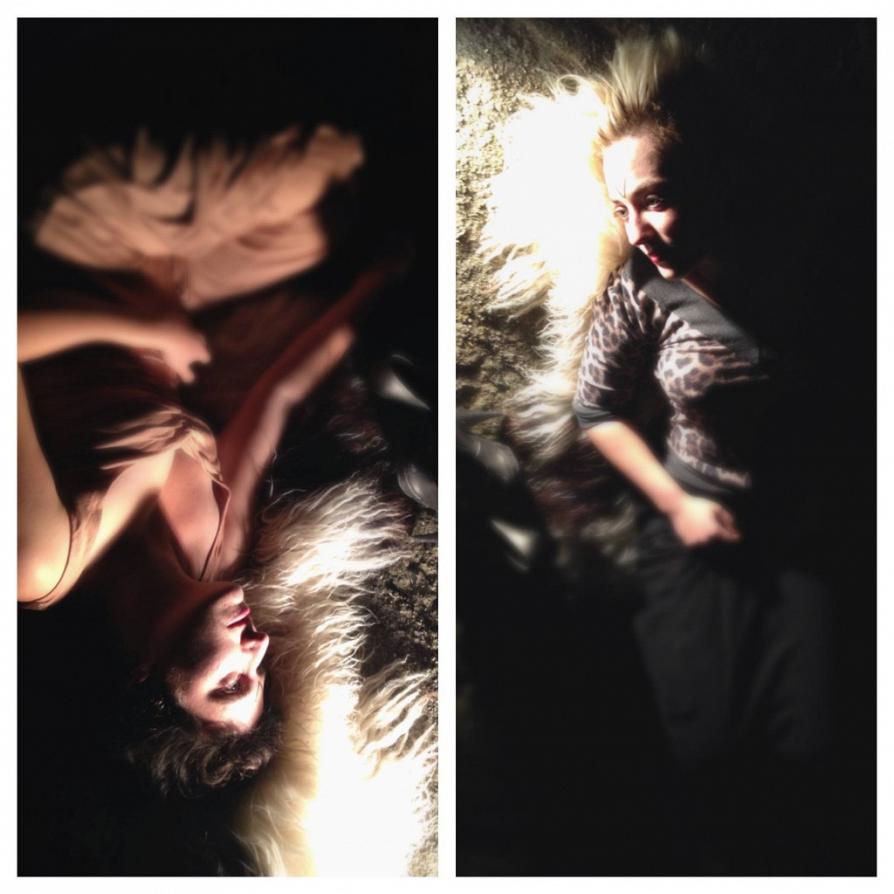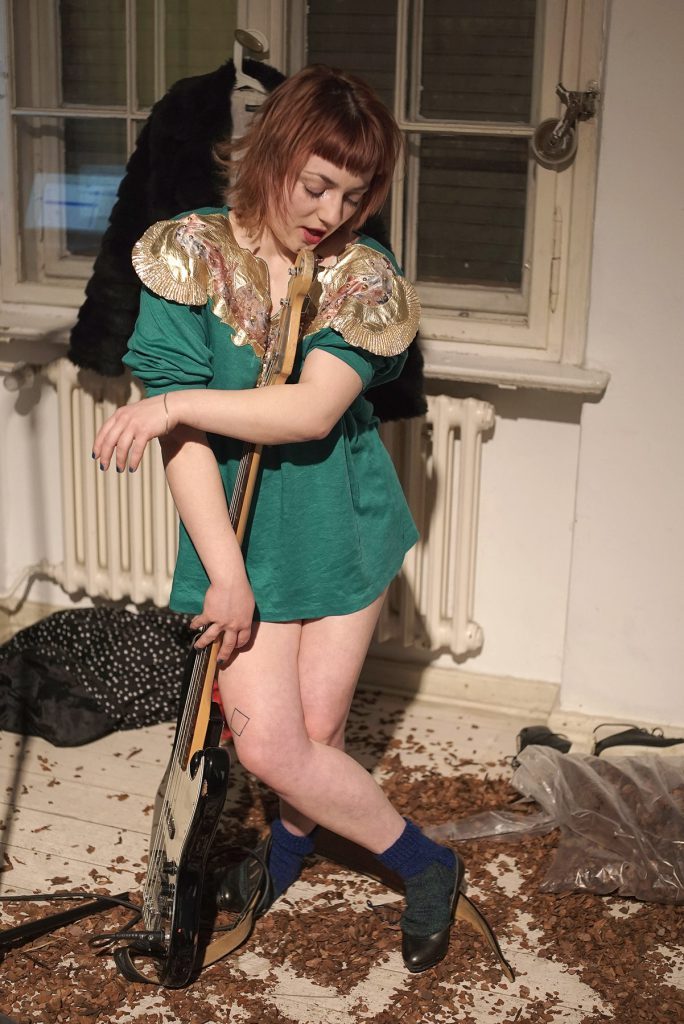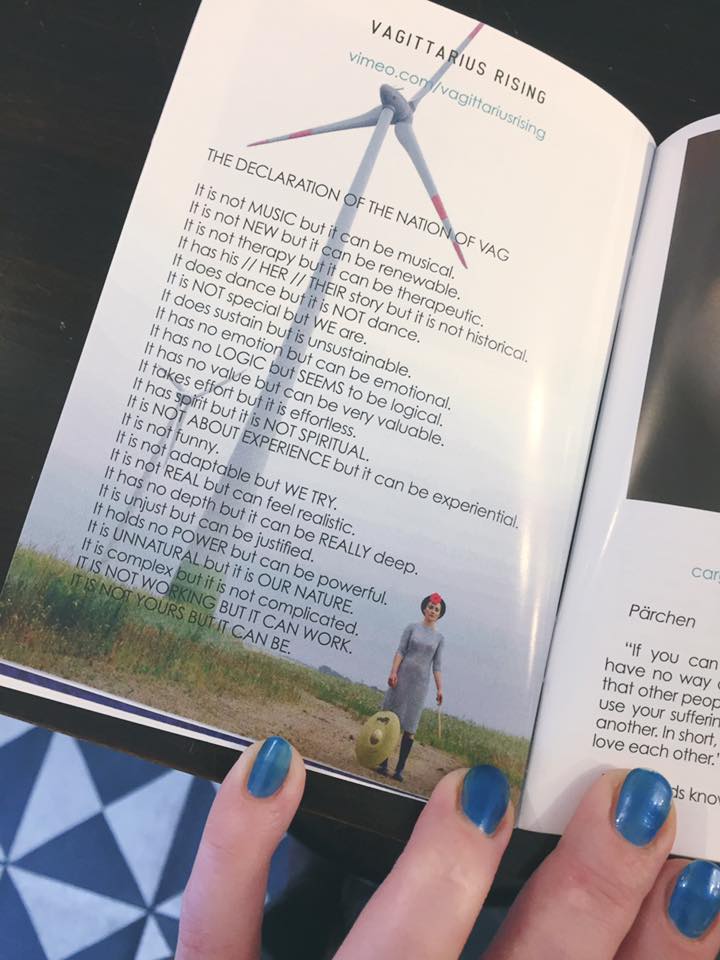 https://vimeo.com/vagittariusrising
https://www.instagram.com/vagittarius_rising/