June 3 – July 1 2016 at PONDEROSA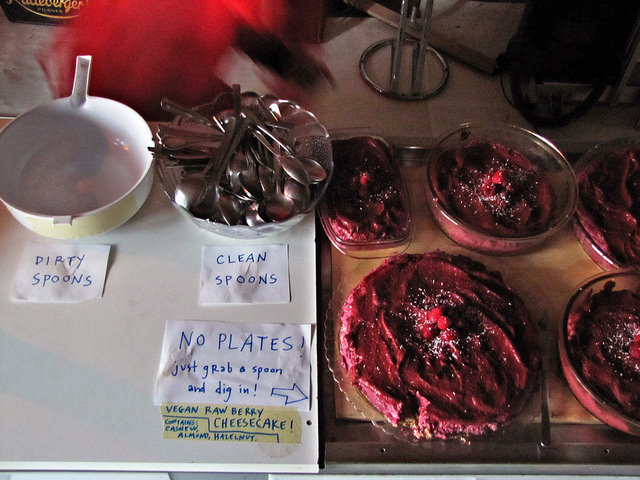 SPOON CAMP is a place to prepare situations for research and exposure. A performance platform, retreat and self devised entertainment playground for burnt out artists, Berliners, and global networkers. For those who can breathe and thrive in non-structured environments. Created by witches and demons, divas and just people. Take the space, perform, write, research and holiday!
Facilitated & Curated by: Agne Auželytė, Yoshiko Chuma, Shelley Etkin, Kathleen Hermesdorf, Joseph Janeti, Kata Kovacs, Benoît Lachambre, Stephanie Maher, Peter Pleyer, Jen Polins, Maria Francesca Scaroni, Meg Stuart, Julian Weber, Anja Müller.