queeries into collective feminisms is a 10-day exchange of experiences and practices at Ponderosa, followed by a 3-day public festival at ausland in Berlin.
This program is initiated by Shelley Etkin & Kata Kovacs and invites collectives and individuals working with queer feminisms to share their thoughts, works, dreams, and experiences with each other, through artistic practices. We offer this with the intention of fluid exchange between peers. We acknowledge and embrace the complex hierarchies that are at play. We want to work with this, break it down try & fail & try again. This is an experiment.
Participating individuals & collectives map geographies of Berlin, London, San Francisco/Oakland California, Tel Aviv, Chennai India, and New York among other locales.
Below is a poetic articulation of the gathering by Shelley Etkin.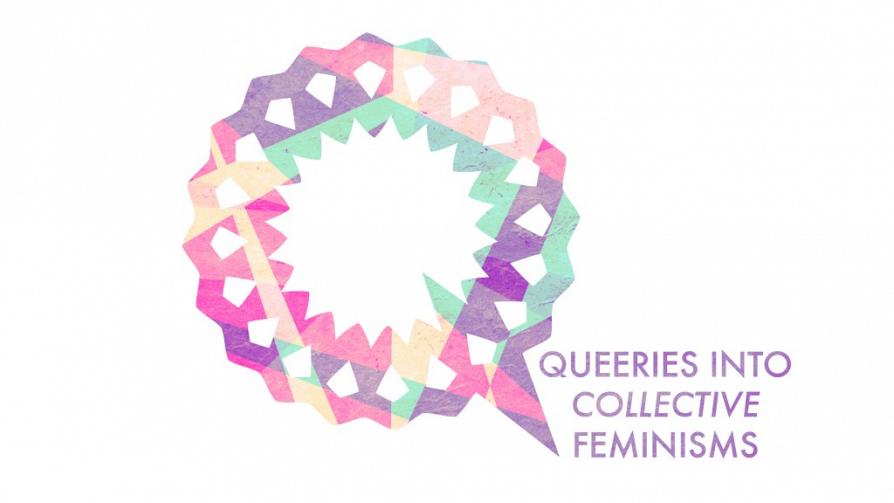 imaginary solidarity or a welcome speech or how we are going to build The Movement (capital T, capital M)
i have not even met you but i know you're all fabulous
i imagine you in the kitchen, with it's odd cavernous lighting and all your different hairs and faces and teacups and shoes and
we are leading the crowd into battle
no not war mongrels, not The Fight but also ok lets be fucking mad. lets go mad why not, it's contagious. let's infest each others bodymindspiritsouls
you are made up of all of my big sisters and that person i'm intimidated by and the surprising ones and we are everything in between. we are the in between-ers
you are screaming and chanting it's like a bunch of hungry lions at a football drag show but i can't hear you yet
we do not know what we're here to do but we're so excited about it!
tell me to give up my power, tell me to contort it and wrap it in the deutsche zeitung and put a gold glittery bow on top
ask each other the hardest questions
don't let me tell you what to do!
we all know it's time for this. it's been time for this and we are making time for this. for each other's questions
what are the strangest ways to protest and does a protest have to be against something? are we against it all? rubbing up against each other, that's important too
just because i'm attracted to you doesn't mean i don't also have the utmost respect for you. in fact, it sometimes gets in the way
there is nothing natural. so make sure to look around you. it will take a long time to really see it and when you do it will be between foggy distant memories of smoky wooden bench sits and running and sweating and gorging. you're gorgeous.
there is no proper way to welcome you because we've already been in it together, not knowing what it is and trying to articulate it and actually it's multiple and what is togetherness… so we celebrate and have rallies and parties and slumber sessions in streets next to each other.
so fuck bridges, lets carve tunnels.
we've never even met but i'm so glad you're here.