Research laboratories provided the central subject for professional exchanges in the Berliner Schaufenster 2018 – Performing Arts for the Very Young, curated by Theater o.N. Designed as a regional festival, Berliner Schaufenster (engl. »Berlin Showcase«) offers the independent Berlin children's theater scene a platform to present itself both in Berlin and trans-regionally. The main focus points of this industry meeting are research and building networks among the participants. In research laboratories, artists from various fields and genres explore new forms of theater e very young (aged zero to six). Within the framework of a mobile studio, children and artists experiment together. A forum of symposia and various discussion formats offer diverse opportunities for further education and expanding contact networks to those in the field.
The laboratories at Berliner Schaufenster 2018 were:
• »Nature – Body« with Jared Gradinger, Shelley Etkin and Doreen Markert
• »Contemporary Dance« with Florian Bücking, Rafal Dziemidok, and Raisa Kröge
• »New Circus and Theater« with Oskar Mauricio Rojas Guasca and Minouche Petrusch
---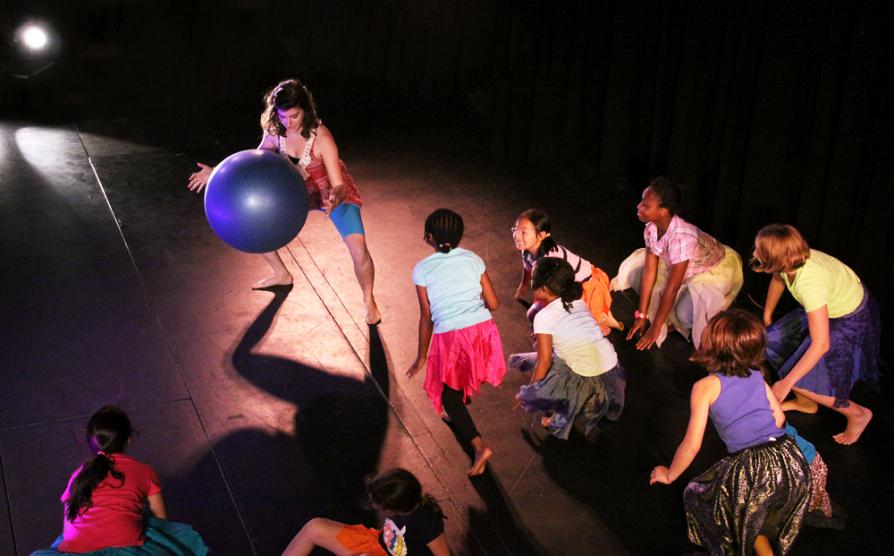 As a dedicated and experienced teacher for a wide range of age groups, from toddlers to teenagers, Shelley is committed to engaging the interests and multiple intelligences of each student. Classes are facilitated in order to expand creativity. Performance material is built collaboratively, largely through guided experimentation & improvisation.
Classes have included:
Dance / Creative movement, Mixed media interdisciplinary performance, Body & movement awareness classes for musicians & visual artists, and more.
Shelley is available for group classes or private sessions in schools, community centers, or homes. Please contact directly for more information.