Performed at S0MA Gallery Berlin, 2015
Curated by London-based Collective HYSTERIA and Agata Cardoso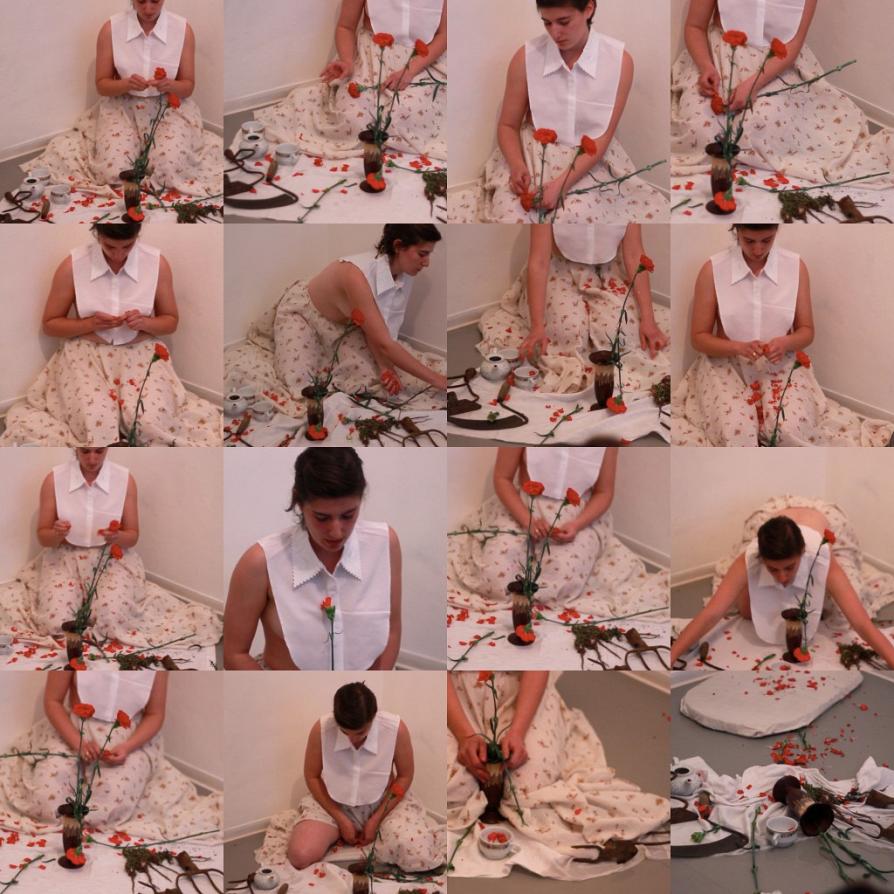 she shall beat her swords into plowshares and her spears into pruning hooks.
decaying lineage of the double life plant lady
a conversation with my grandmother's ghost
a bodily erosion
wildflower prophecies
wildflowers as colonizers, as border crossers, as emblems, as teachers
wildflowers so precious we vow to protect her at any cost
selective violence. devotional violence. seductive violence
i am holding these flowers and they are falling apart
where have all the flowers gone?