By the Curatorial Collective for Public Art
Supported by Haupstadt Kultur Fonds
FuturePerfectLand is a funfair for speculative realities. In this open air exhibition, the artworks function as "rides", which explore scenarios shaped by the escalation of environmental change. Monopol Berlin, a former distillery in Reinickendorf, is transformed into a haptic, affective and performative fairground, set against the backdrop of industrial brick buildings overtaken by wild greenery.
10.-26.09. Friday-Sunday, 12:00-20:00
Provinzstr. 40-44, 13409 Berlin
Free entry
Through a guided journey that unfolds like a lucid dream, we will have created a connection between our bodies and lands. We will have recalled and invoked the lands that we come from, have moved through, or been shaped by. As an ongoing movement, "Landing" offers the possibility of having inhabited other bodies and perspectives, of having merged with the land through the shared sphere of imagination.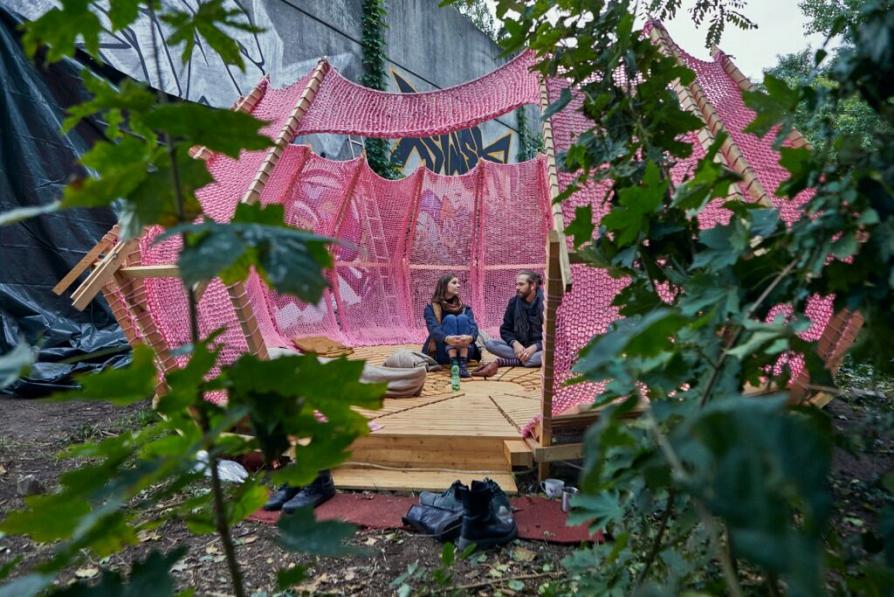 The nest sculpture has been created in the context of the 2019 Atelier of FRATZ International by Theater o.N. and was designed and built by Yoav Admoni and Layla Klinger.
Landing sessions are facilitated by Shelley Etkin and Frederike Doffin.