Four weekend series at Ponderosa: August – September, 2017
I. Land Listening : Shelley Etkin & Laura Burns
We will explore reading-listening as a divinatory, conversational, relational act of faith. How does the land respond to our listening, and how does the space between bodies become activated for responsivity?
Laura Burns is an interdisciplinary artist, asking how performance can blur the spiritual and material, invoking the agency of the nonhuman world. Focussing on the relationship between sound and intuition in site-specific research, her work looks at multiple ways of knowing, witchy methodologies, somatic-shamanic explorations into place-thought, and the relationship between language and bodies.
II. Human Gardening : Shelley Etkin & Jared Gradinger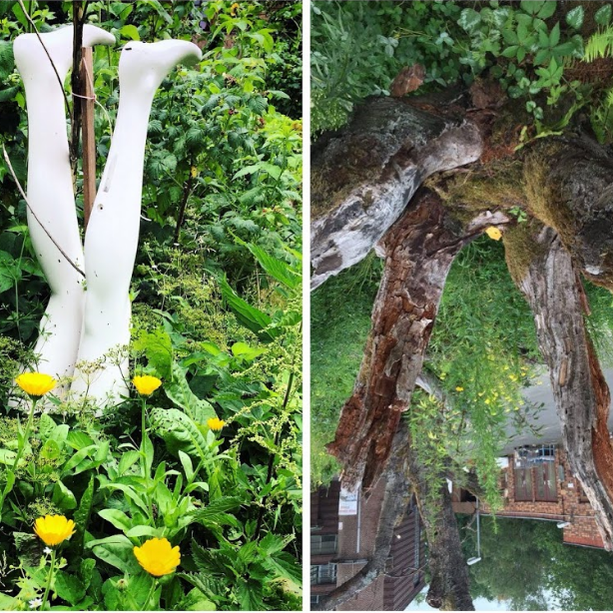 Plant communication, plant devas, plant wisdom. Spiritual & co-creative science. Soil-less gardening. Gardens as space, as performance, as choreography, as social art. Biodynamic energetics. Practical esoterics.
How can we approach art-making as a form of gardening and gardening as an artistic practice?
Shelley Etkin and Jared Gradinger come together as gardeners, spiritual weirdos, and dance makers.
III. Garden of Others : Shelley Etkin & Anniina Ala-Ruona

How is gardening a feminist practice? Where do radical/anarchist/guerrilla methods of squatting tread into colonial practices of occupation? How do queerness and otherness operate in the world of a garden?
This workshop will explore these questions through practices including embodied gardening work, psychic dreaming, and a devotion to the non-human. Our practices derive from a squatted garden in Helsinki. We strive to hold an open space for being together.
'Garden of Others' is a collaborative research project by Shelley Etkin, Anniina Ala-Ruona & many others.
IV. Ecology & Performance Open School : MAGPIE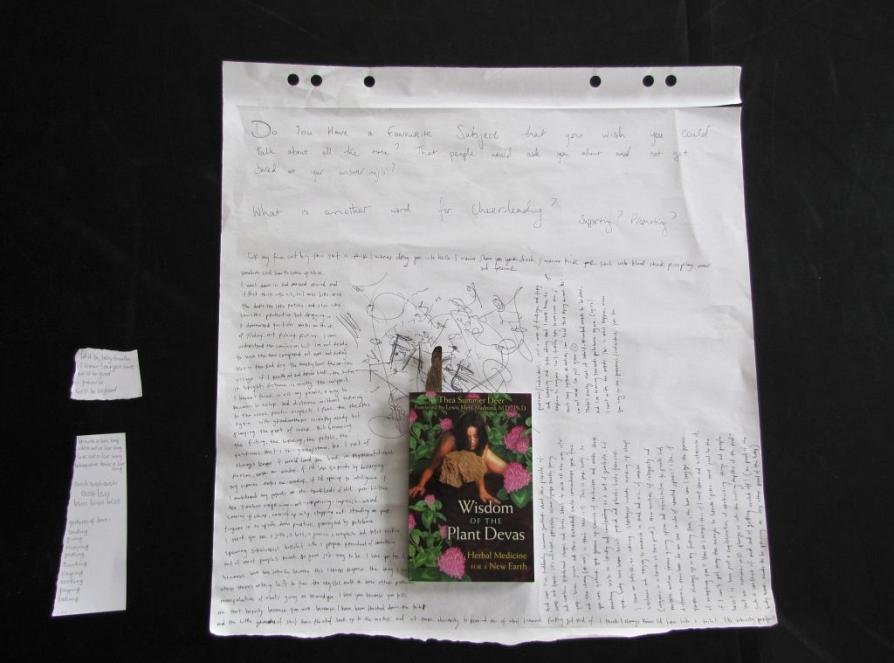 This is an experiment in pedagogy, ways of knowledge, learning and researching. What could a school of ecology and performance be? Who are the students, the teachers, the curriculum?
This will be facilitated by the group of so-called students in a so-called M.A. in Ecology & Contemporary Performance pilot program from the so-called institution of the Theatre Academy in Helsinki, Finland. Transplanted and combusted, we will open questions of schooling and see what happens.